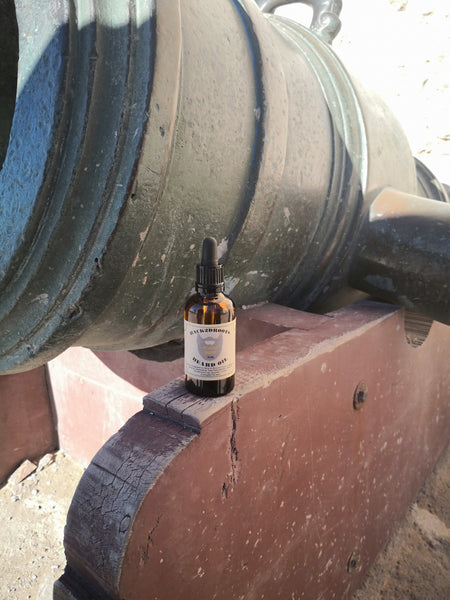 Beard Oil Mellow Blend
A premuim beard oil handmade with 100% natural ingredients to help nourish your beard. Leaving it soft & conditioned. A combination of oils including; Avocado, Jojoba, Argan, Grapeseed, Hemp seed, Almond & Vitamin E with a blend of essential oils. 
Our Original blend is a mix of;
Ylang ylang essential oil & Vanilla essential oil.
        Comes in a 50ml glass amber bottle with a glass pipette
Squeeze a few drops in to the palm of your hands and gently 
work in to the beard, preferably after washing and drying the beard.
Patch testing is advised
Contains Nut Oil