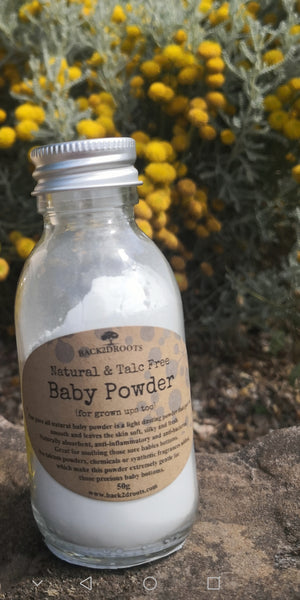 Natural Baby powder (talc free)
Our pure all natural baby powder is a light dusting powder that goes on smooth and leaves the skin soft, silky and fresh.
Naturally absorbent, anti-inflammatory                 and anti-bacterial.
Great for soothing those sore babies bottoms.
No talcum powders, chemicals or synthetic fragrances added, which make this powder extremely gentle for those precious baby bottoms.