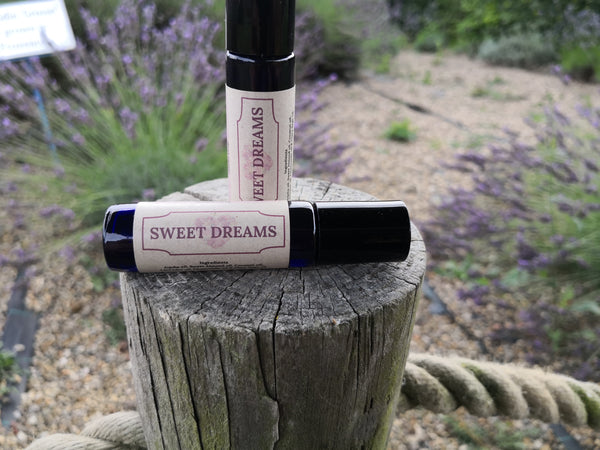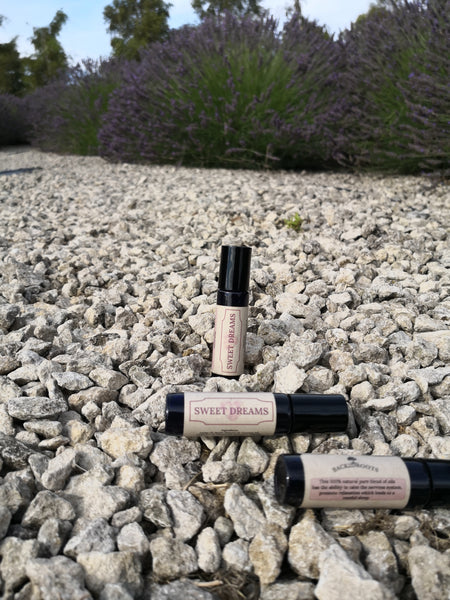 'Sweet Dreams' Natural Sleep Aid Aromatherapy Roll On
Our Natural pure blend of oils has the ability to calm the nervous system and promote relaxation, which leads to a restful sleep. Soothe yourself into a relaxed state by rolling on your pulse points before bed. With tones of lavender, chamomile and Clary sage oil, our Sweet Dreams Roll On is a wonderful sleep aid. Make it part of your nightly routine to improve your overall sleep quality and to help you get the rest you need.
Calms and prepares the mind for rest
Quick & easy to use 
Contains only natural ingredients - no synthetic fragrances
Vegan friendly and not tested on animals
 
HOW TO USE
Roll on your pulse points and around the neck area before bed to soothe you, also can be applied to clothing or pillows.
Can be used on children over 12 months 
Ingredients
Jojaba oil, Sweet Almond oil, Coconut oil, Lavender, Chamomile & Clary sage essential oils.
Patch testing advised
Contains Nut Oil